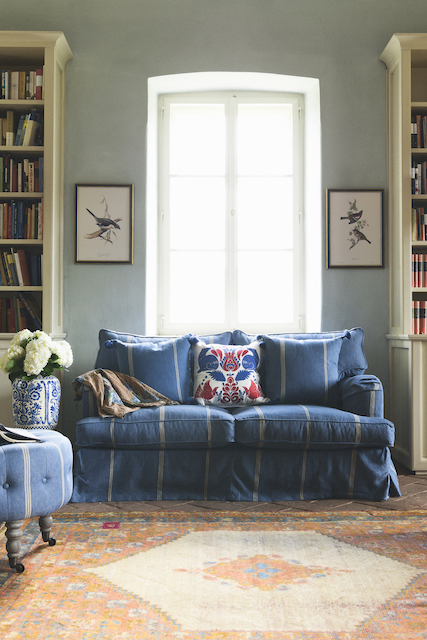 Contemporary Craftsmen of Transylvania
Fondat in 2016 de Stefan Ormenisan (creative director) si Victor Serban (managing director), MINDTHEGAP si-a inceput calatoria devenind primul brand al companiei Global Art Production. Mai intai a fost vorba doar despre design si productie de tapet si wall art. Nu a trecut mult timp si brandul cu puternice radacini transilvanene a inceput sa ofere o extrem de larga gama de produse premium de décor interior, de la tapiterii la piese de mobilier, perne si abajururi.
Sediul central al MINDTHEGAP este in Tirgu-Mures, Transilvania la fel ca principala unitate de productie, unde se manufactureaza tapetul, corpurile de iluminat, si print-urile wall art. Cand vine vorba de textile, tesaturi, piese de mobilier si accesorii, acestea sunt procurate de la furnizori europeni de incredere.
Fie ca este vorba de un pattern nemaiintalnit sau inca nedescoperit sau de o imagine icon pe loc recunoscuta, crezul creator al MINDTHEGAP aduce un omagiu artei, arhitecturii, culturii & design-ului. Colectiile brandului transilvanean devenit international, sunt inspirate si dedicate unei mari diversitati de stiluri, fiecare bine conturat din punct de vedere estetic.
Cele doua echipe de design ale MINDTHEGAP, conduse de Stefan Ormenisan, creaza lifestyle-uri vintage sau clasice, traditionale sau contemporare si eclectice, conturand un stil boem unic care suprinde spiritul de ratacitor al fondatorului.
Produsele MINDTHEGAP sunt bogate in detalii, cu finisaje de inalta calitate si accesorii unice. Brandul dezvaluie o lume a combinatiilor inedite de o nesfarsita creativitate, fie ca este vorba de tapetul statement, tesaturile luxuriante sau corpurile de iluminat si piesele de mobilier icon. Fiecare imprima interiorului din care devin parte, un aer de "in vacanta acasa". Piesele atemporale MINDTHEGAP "locuiesc" in peste 70 de tari.
Tapetul, tesaturile, abajururile, pernele si piesele de mobilier MINDTHEGAP au devenit prezente obisnuite in marile nume din printul de specialitate international, precum The World of Interiors, ELLE Decoration, House & Garden, English Home, Homes & Antiques, Homes & Gardens, atat in editiile UK cat si in cele tiparite peste ocean. Produse statement au fost surprinse chiar si in editoriale de moda din Vogue si Harper's BAZAAR.
"We are creators of moods, stories and lifestyles. With love for comfort." Asa se descriu fondatorii MINDTHEGAP.
Transylvanian ROOTS, Eccentric Man, Tropical Cottage sau SUNDANCE Villa sunt doar cateva dintre cele mai evocative colectii MINDTHEGAP.
Toate produsele MINDTHEGAP sunt manufacturate folosind doar materiale premium. Inul natural al textilelor provine din Belgia, pielea, de la cei mai buni tabacari italieni, catifeaua este fabricata in Anglia iar substratul tapetului este produs in Germania si Finlanda.
Pentru mai multe informatii despre toate colectiile MINDTHEGAP si imagini de campanie & de produs, va invitam sa accesati acest link:
www.mindtheg.com
Facebook: https://www.facebook.com/mindtheG / Instagram: @mindtgap